This bag is not only personal and sleek but it is also incredibly practical and spacious!
The wristlet has two separate compartments, a zippered coin pocket, and room for all of your cards! This bag can easily fit a smartphone with plenty of room to spare. If you choose to carry it on its own you can attach the wrist strap and you are good to go!
I use one of the large compartments for cash, the middle coin pocket for loose change, and the card slots for gift cards and credit cards!
The other compartment is the perfect size for my phone and is spacious enough to store other items as well!
I chose the grayish colored wristlet with a white monogram in the classic font! but there are so many options to choose from that will surely satisfy your desires!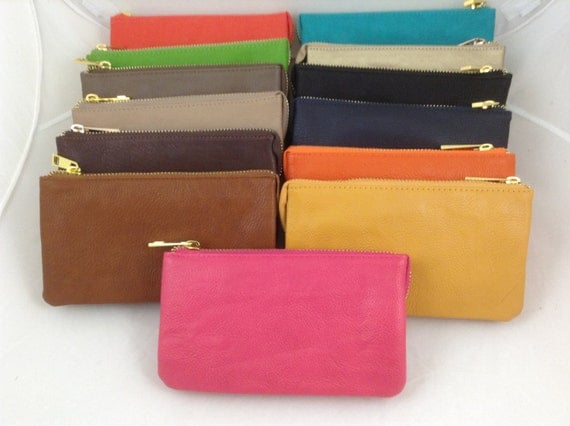 You can also get this wristlet in cross body form!
dWa