All About the House is an amazing shop full of organizing printables ranging from meal planners to binder covers with everything in between that can be completely customized to your liking!
If you have an urge to find organization printables look no farther than All About the House. We all know of my love to organize and plan so go figure that this shop struck my fancy! I have an awesome Printable Binder Calendar that is perfect for school that I love using for any and all assignments and tasks! I also love that I can print as many copies of it as I want and I didn't have to wait for it to come in
the mail. The convinces of having printable items sold is incredible!
The image below gives you an idea of how my calendar looks!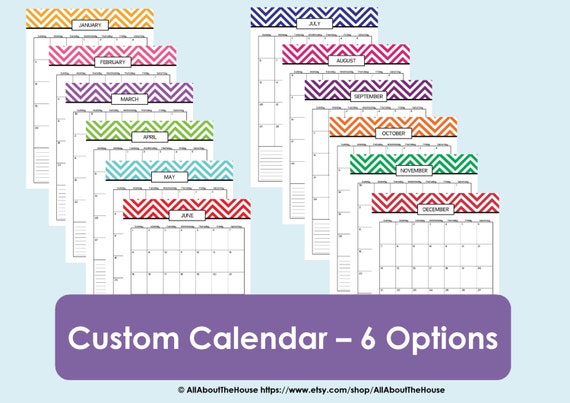 A
nother great item sold on this shop is their completely customizable Build Your Own Planner!
There are 27 unique planning sheets included in this set PLUS a personalised planner cover and matching binder spine. There are no dates on any of the sheets so you can start using them right away! This is a very affordable planner as you can use it for EVERY/ANY year!

This planner is perfect as it's nice and colourful without using up too much ink! There is plenty of room to write everything you need in your planner. Pages are formatted to standard A4 (8.5" x 11") size but can be printed A5 if you go to your printers print menu and select 'A5 paper size'.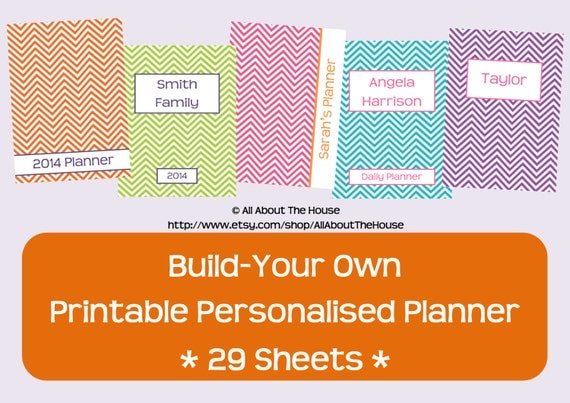 Would you like to win your own Printable Personalized Planner? Enter Below for a chance to win!
Also, if you are interested in ordering from this shop be sure to use the coupon code PREPINYOURSTEP25 to receive 25% off of your purchase!
Good Luck!
dWa