Being able to customize an item to exactly my desires is something that as a consumer I love! There is no point purchasing a product that you don't entirely love when there are so many different ways to customize something and make it your own. That is one aspect that really drew me into the etsy shop
PostScript Paper
! All of the color choices are completely up to you and I love that!
When I saw gingham as an option for an envelope liner I knew I had to have some of their stationary! Aside from their incredibly professional looking etsy shop, the stationary is so well made and al of the choices are left up to you! I of course, chose a preppy fun pink and green combo that happened to include my monogram making the stationary that much more personal!
The design I chose is shown below and in my mind reminds me of a perfect summer picnic, watermelon included!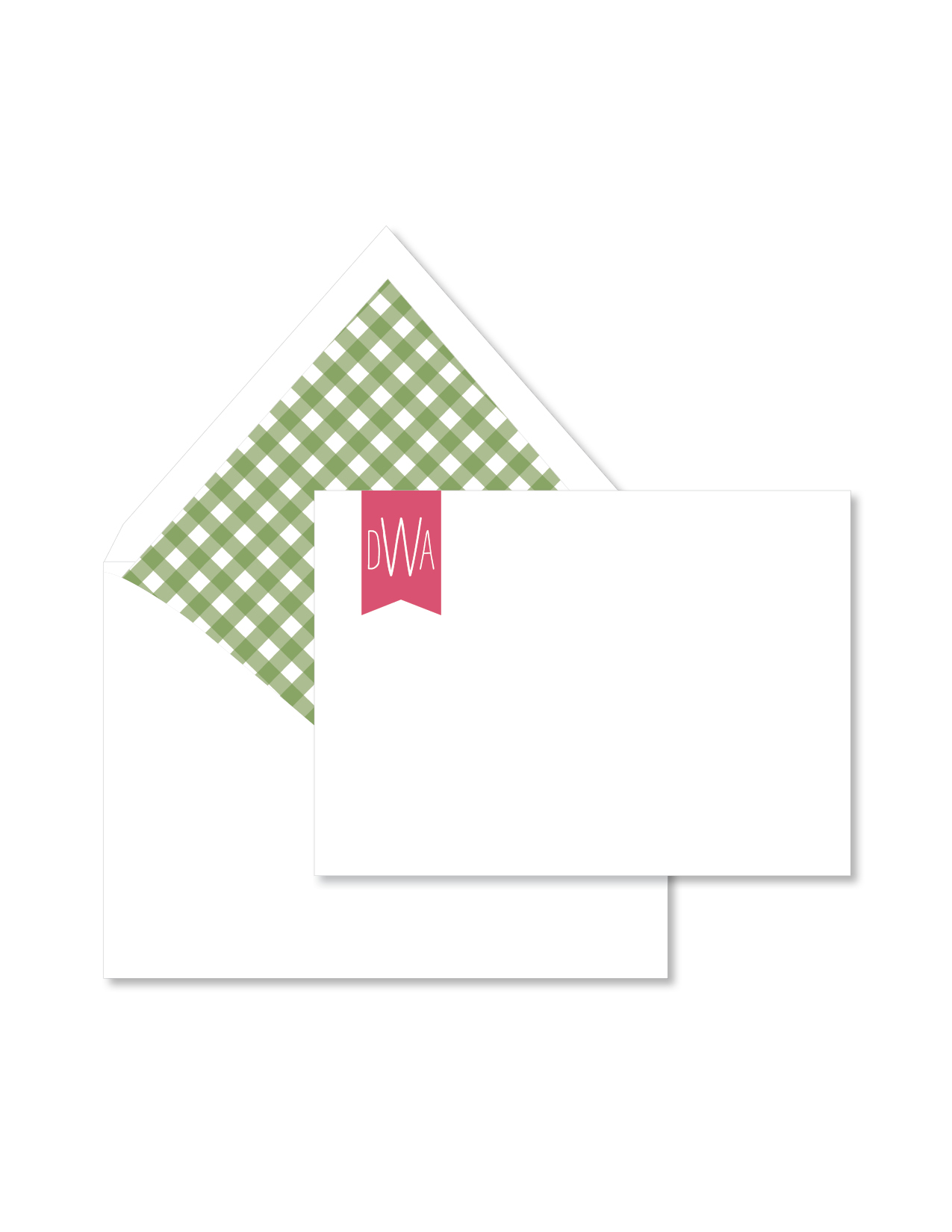 PostScript Paper
has a wide variety of stationary options all of which are customizable making them that much more perfect for you!
Below are my addresses for camp! I will be gone from May 30th to July 28th (meaning blog posts will be sparse). If you write me I will be sure to write back so it is important for you to include your return address! I hope to hear from lots of you this summer! Receiving mail is one of the highlights of my day at camp so I hope y'all will write!
Happy Monday Friends!
dWa